Lake Taupo Holiday Resort
---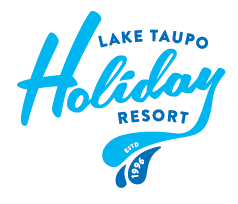 The local tourism business that kept growing despite the travel restrictions and disruptions of 2020.
THE CHALLENGE
Stand independent from a holiday park chain after heavily investing in upgrading their park to a holiday resort; and wanted to create long term growth strategy.
APPROACH
Clarify and refine a clear value proposition by shifting their strategy from product to customer centric. Align strategy, people and marketing execution to communicate value to both customers and employees. Claim a place in the hearts of kiwis and create a pricing strategy to maximise yield and occupancy.
IMPACT
"Blue Ocean Marketing's strategy and execution have aligned our holiday park's identity and customer experience to our growth ambitions. The team of specialists help us define our new identity of independence" – Lloyd
DELIVERED
Customer centric strategy

Organisational Alignment

Iconic brand
10 to 1 ROI on total engagement
36% increase in online reservations
Continued growth year on year 
Let's go for it
Would you like to be the next success story?
What ever success looks like to you, let's go for it!