MEET THE LEADERSHIP TEAM
When you partner with BlueOcean, you get a full combination of experienced talents enriching your in-house capabilities.
Roland Leemans

CEO, Partner, Advisor, Director
Roland Leemans is the CEO and Co-Founder of BlueOcean Consulting and is a member of the Institute of Directors (IoD). He is the author of Evolution By Design™, a business framework to shift organisations from Product to Customer to deliver sustainable growth.
A lifelong learner, Roland began his journey with a Bachelor's in Commercial Engineering and a Master's in Business at the University of Brussels, continuing his education through many Executive programmes at Harvard Business School.
For over 25 years, Roland has developed an extensive skill set in helping clients with developing and implementing strategy and business transformation centred around customer value creation. He has worked as a consultant for PwC, run several businesses, advised boards, and consulted with many companies worldwide.
Roland is a regular speaker at the University of Waikato Business School, industry events and leads a range of NZTE Regional Business Partners workshops on strategy, customer experience, and digital transformation.
Henrik Arlund

Partner, Advisor, Director
Henrik Arlund is an accomplished strategist who has dedicated his career to placing the human element and customer experience at the forefront of his work. He possesses a wealth of experience in marketing, sales, organisational design, and tactics, and has a proven track record of successfully creating and implementing winning strategies that deliver exceptional results. Henrik understands how to effectively align organisations with a clear purpose, objectives, and value proposition, in order to drive increased customer value while optimising resources.
With more than 25 years of industry experience, Henrik has held key roles in strategy development, value proposition design, consultancy, audit, business analysis, management, software architecture, and marketing, both as an internal team member and as a consultant for leading firms such as KPMG and BlueOcean. He has earned a reputation for his meticulous attention to detail and has been instrumental in helping companies of all types to maximise investments, cut spending, and increase efficiency.
Drawing on his strong financial background, Henrik has a keen eye for detail and an unwavering passion for data analysis. He has a history of implementing winning strategies and solutions for a wide range of businesses and industries. Henrik's expertise and unwavering commitment to customer-centric strategies have earned him a reputation as a highly respected and sought-after strategist in his field.
Jo Taute

General Manager
Jo grew up in the sunshine of Zimbabwe surrounded by a very large and loving family. She spent half her time in the African bush where her mother and stepfather designed, built and very successfully ran a safari lodge on the shores of Lake Kariba in the Matusadona National Park, and the other half of her time in Harare with her father who was a company director.   
Having grown up immersed in the tourism industry, it was a natural segue for Jo to begin her career in the largest tourism group in Zimbabwe where she spent the first ten years of her profession honing her business management, marketing and event management skills working for the Managing Director and Marketing Director of Zimbabwe Sun Hotels, Lodges & Casinos. 
Things unfortunately became very unstable and quite dangerous in Zimbabwe, particularly for those with young families.  In January 2002, Jo, her husband Gary and two small children moved to New Zealand. She worked for several years for the Radio Network before joining our team in 2007.  
Jo's skill set lies in people management, project management and sales, with an enormous passion for tourism, her clients and the success of their organisation.   
Lee Hunter

Strategic Consultant, Business Mentor
Hailing from Durban, South Africa, Lee grew up surrounded by a family retail business. While other kids were learning to share, Lee had advanced to "the customer always comes first".   
After moving to New Zealand, Lee ventured into different markets, before returning to his passion for delivering exceptional customer experience and results, through management positions with various national retailers.  After honing his skills in a multi-million-dollar global sales teams, Lee joined BlueOcean. His out-of-the-box thinking and straight-talking communication has helped over 250 clients make sense of their business, including their marketing, digital, and creative activities, to uncover new opportunities and grow. 
Lee challenges clients and staff with innovative concepts and solutions to problems, always deeply grounded in data and customer-centricity.  
His competitive spirit motivates him, his team, and his clients to strive for success, all the while building robust and lasting relationships. As an experienced consultant with 10 years at BlueOcean, Lee has a strong focus on identifying sales opportunities within organisations, helping them achieve long-term growth and delivering client satisfaction. 
Shane Jaxson

Strategic Consultant
Initially from Portsmouth, U.K, Shane has travelled the world extensively from childhood, variously living in Scotland, Hong Kong, and Singapore among other places before returning to his hometown to complete a B.A with Honours in Design and Media.
From there Shane landed a role at American Express, where he again picked up a life of travel, liaising with partner companies across Northern Europe managing foreign exchange systems before migrating to New Zealand, launching his own foreign exchange company in Auckland, building experience in commerce and marketing. Shane joined BlueOcean in 2015.
Outside of the office, Shane is working towards his private pilot's license, finding that controlling complex, rapidly-moving parts in three dimensions is not unlike successful project management: forward planning and a calm attitude work wonders.
Dale Koerner

Senior Marketing Strategist
Dale grew up in Southern England, where his parent's engineering firm gave him an early taste of the ups and downs of mid-sized family business. 
The 3rd year of Dale's degree in International Management year proved transformational. A year-long internship at Munich's most prominent B2B marketing agency exposed Dale to working with global businesses like Hewlett Packard and Symantec. 
Dale followed his heart and moved to the other side of the world, where his career really began. What began as a marketing role on the marine industry soon evolved into regional sales and management, which laid the foundations for further growth in the B2B SaaS sector; always spanning the disciplines of sales and marketing. 
After 5 years in Australia, Aotearoa was calling.  Dale joined BlueOcean in 2017 and has come to realise his passion for aligning sales and marketing in B2B organisations. His innate sense of curiosity helps him orientate himself and his client teams to complex industries, while his roots in family-business and passion for people see him devoted to empowering his clients to succeed. 
Shannon Bayliss

Senior Creative Strategist
Growing up in the small rural town of Marton, Shannon enjoyed the quintessential Kiwi upbringing. An open-door policy on Dad's tool shed nurtured a "make anything you can imagine, with what you've got on hand" attitude that first fostered Shannon's problem-solving skills through a desire to create. 
After a 3-year multicultural experience, living in South-East Asia as a teenager, Shannon naturally took to the Wellingtonian lifestyle, in pursuit of an Honours Degree in Graphic Design. 
Joining BlueOcean in 2014, Shannon puts his hands to all things 'creative and design'. From designing award-winning websites, to developing brands and advertisements that set businesses on a growth path, and producing winning sales proposals that secure economic stimulus for New Zealand. Shannon continues to develop an ever-green creative toolbox. 
Now, as father with his own tool shed, Shannon fosters an environment of creativity for the next generation. 
Felia Faber

Strategic Marketing Associate
Felia grew up in Germany, where she developed an early fascination with entrepreneurship, inspired by her father who started his own electrical and computer engineering firm while still at University. 
After moving to New Zealand in her mid-teens and attending High School in Auckland, she skipped her last year at school to go straight into what she loved most. She completed a Bachelor of Commerce in Marketing and International Business and quickly started her own small business. 
Once with family, Felia joined us and gained the agency-side skillset before moving client-side for 4 years. While managing and building multiple brands, Felia discovered that her skill set lies in shaping strategies, then aligning marketing and business processes. 
Project management comes naturally to Felia and she therefore decided to come back to BlueOcean to sink her teeth into client projects, and help Kiwi businesses across the country. 
Empathy for the client is something Felia highly values and she believes communication is a key driver for success in every business. 
Daniel Lee

Senior Digital Associate
Dan was born and bred in Auckland before moving to Tauranga to attend the local Polytech.  
Equipped with a wide skill set ranging from radio broadcasting to solving complex technical issues across many platforms, Dan makes the perfect person for BlueOcean and he is now based in Auckland.. 
Ever since joining the team, he has worked on solving problems and serving our clients to the highest level possible. The team value his knowledge and ability to see outside the box.  
In his free time Dan continues to learn and has taken up studying Music.  
John Hayler

Creative Associate
Originally from London, UK, John studied at the University of West London, where he majored in Graphic Design (Visual Communication and Interaction Design). John moved to the beautiful landscapes of New Zealand with his Kiwi partner to raise their daughter.
John is an enthusiastic creative who loves to develop his skillset and constantly improve upon his craft. His experience in design ranges from working with small businesses and individuals to bigger, global companies. His creative skillset encompasses graphic design, illustration, video editing, motion graphics, and app design, to name a few. John strives to push his creative abilities to ensure that he delivers purposeful and successful outcomes.
Jay Kudecha

Senior Software Architect
Jay was born and raised in Gujarat, in the colourful country of India. He took a journey towards technological challenges and advances to provide digital solutions for everyday people.  
Jay opted for a degree in management from Gujarat University. During this time Jay got exposure to computer science and programming. After experiencing coding challenges and the kick he felt in solving them, he soon followed up his bachelor's degree with a full 3-year course in Masters of Computer Applications. 
After years of working in his home town, he started venturing overseas. In September 2008 an opportunity came knocking in New Zealand. Ever since, Jay has been with BlueOcean. He moved over with his new wife and they have since had a daughter, living happily in Papamoa since Day 1.  
A man of few words, Jay is mostly found engrossed in his monitor; his mind whirring at a million miles an hour to crack codes and solve problems. Jay lets his work do all the talking; proclaiming his skill and ability in a way he would be far too humble to say himself.     
His motto is: Get the best possible outcome with whatever resources given. 
Bev Trueman
Finance & Administration
Bev comes from the glorious South Island where she grew up in the countryside of Pleasant Valley on a poultry farm. Dad being an architect & builder and amateur photographer, and Mum with 4 girls, a keen dressmaker, Bev was educated at Geraldine High School and excelled with words and numbers.
A natural introvert, numbers have always been an easy companion for Bev and her first step into the working world was with the Bank of New Zealand in the days before computers!
Eventually working her way through the country to Auckland and then overseas to the UK where she studied Accountancy and then further with Open University, Bev returned to NZ with a daughter in tow.
With experience from the ground up, through finance in all sorts of industries, Bev has a natural eye for detail. Before any copywriting work leaves the door, Bev puts her seal of approval on it and ensures it is 100% perfect.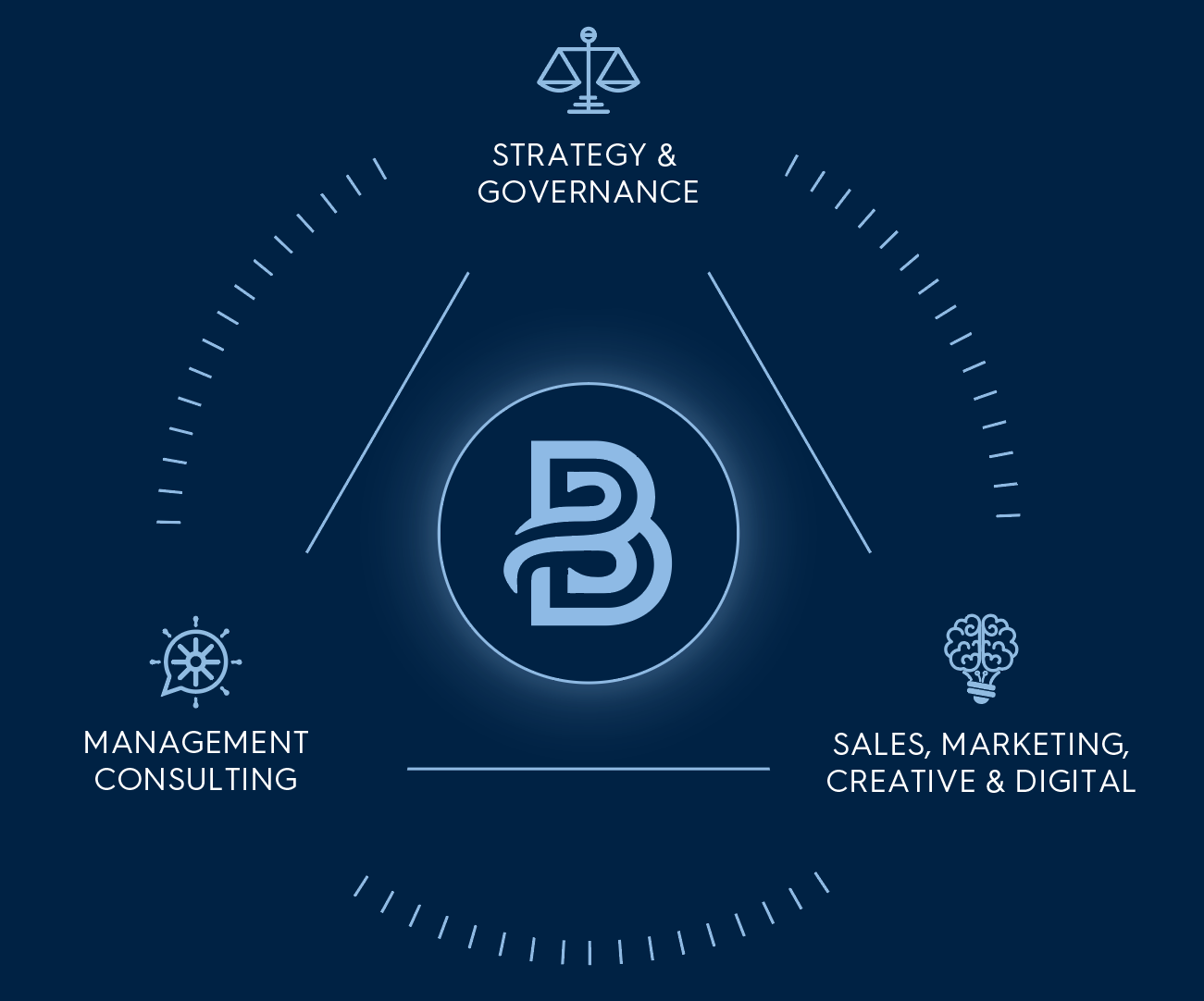 OUR UNIQUE APPROACH
Pioneering a new way to help businesses
Here at BlueOcean we are pioneering a new market space between traditional management consulting, governance and day to day execution. We are more than strategy, more than execution. We have our own playbook that challenges the rules of where to play and how to win.
OUR PLEDGE
Through knowledge and experience, we give businesses a competitive edge
TEAM MINDSET
By setting our minds on key strategies we generate winning results
Customer-centric mindset
We specialise in human centric approach that shapes organisations to uncover and deliver more value to customers, staff, and business owners.
Growth mindset
We seek continuous improvements and build the team's capacity to learn. Everyone is empowered and given opportunities to grow.
Performance mindset
We innovate and deliver results for customers, working as one team and are held accountable.
OUR TRUE NORTH
By acting as one team with our clients we empower people through genuine care.