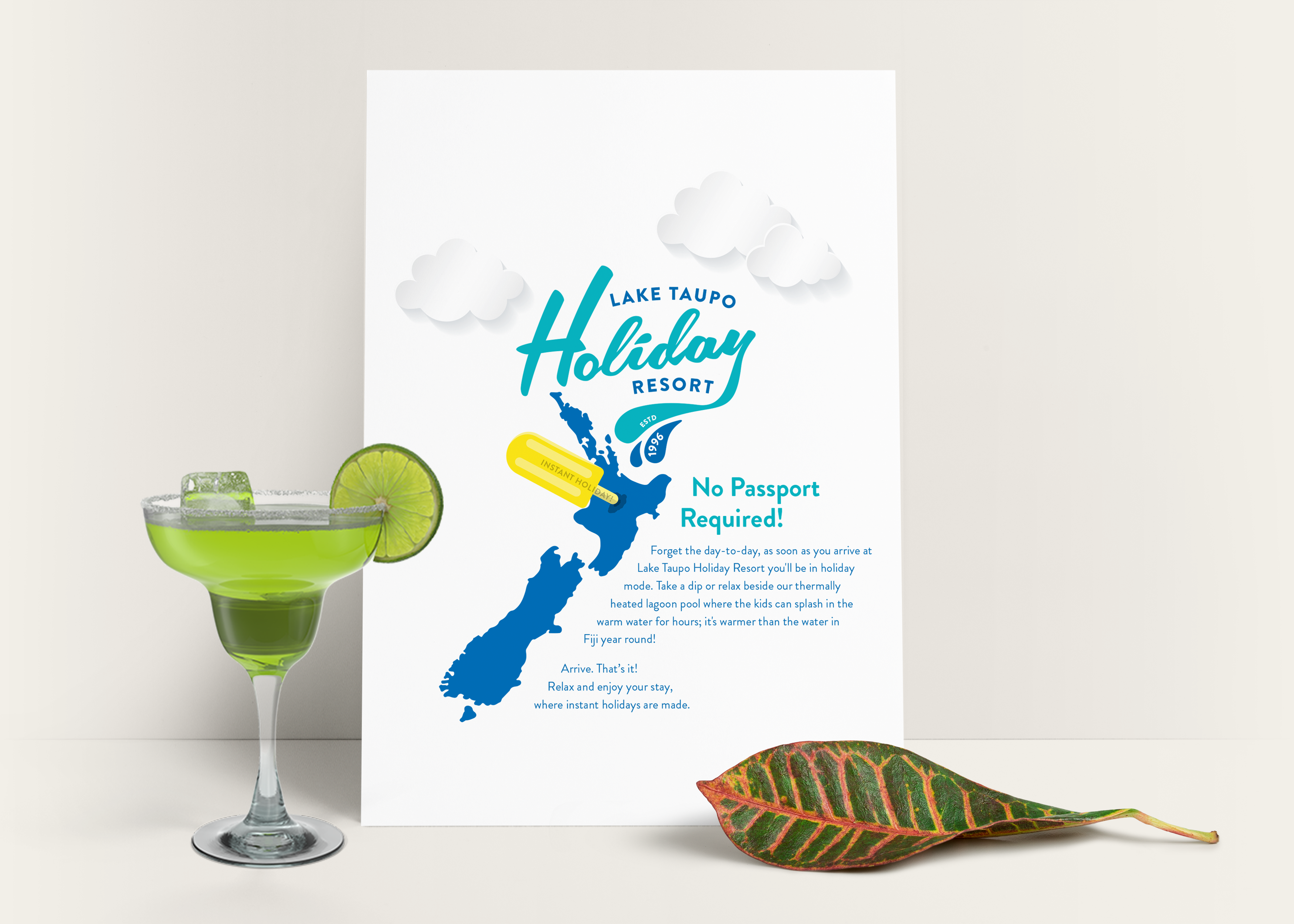 The first priority for Lake Taupo Holiday Resort was to strengthen the organisation by aligning their team behind what matters to their guests. This meant identifying precision of purpose, consistency in service delivery, clarity of roles for each person in the organisation as well a focus on increasing job satisfaction and confidence through ownership of functions.
Change management came as a result of providing the staff with an understanding of the business as well as the criteria for how to make better decisions. Each HOD (Head of Department) was involved in shaping the roles and responsibilities of their team members. Establishing core lines of communication, processes for raising and resolving issues, reporting as well as ensuring that ownership meant confidence in both team and self.
Of equal importance was the technology involved in supporting the growth of the teams and the organisation. Enormous value was gained through an investment in a SharePoint Hub where all documentation is now housed and easily accessed by everyone. As a result, everything from minutes of meetings, roles and responsibilities, health and safety regulations, to weekly customer satisfaction scores, reviews and any number of internal documents is only a click away.
In shifting the business away from reliance on key people and through the creation of a central staff hub, each member of the team is in touch with live performance-indicators based on real-time customer insights.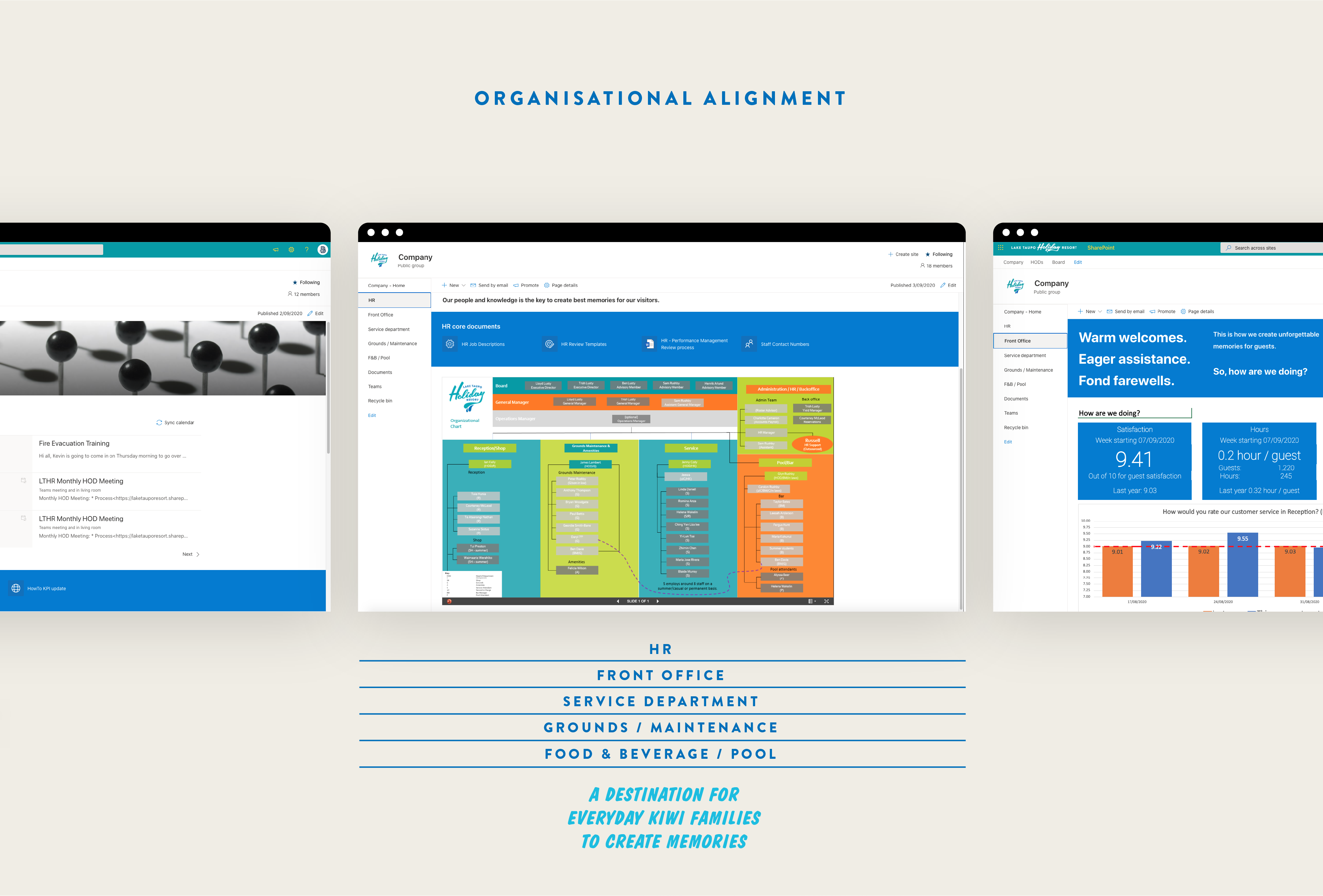 FOCUS ON INCREASING PROFITABILITY
The evolved strategy for Lake Taupo Holiday Resort redefined the value proposition and positioning; shifting them to living, breathing and communicating their purpose of being a destination where everyday kiwi families create memories.
Together with the directors of the business, BlueOcean developed a clear approach that, once integrated and executed in daily life by every member of the team, meant they could command higher rates; extracting higher value from each booking.
Marketing and advertising execution that refocused the resort meant that the world beyond the park was exposed to a high-value brand that looked and felt authentic and true to its values. The promise of what was to be delivered was a believable proposition for guests.
Year-on-year growth has shown that the business lives and breathes a customer-centric focus.
The management team had the support of the newly developed internal dashboards, KPIs, and processes to validate that a customer-centric approach was lived and breathed throughout the organisation.
This gave the staff a way of monitoring performance and a sense of achievement in that what they were doing was producing the experience and stay customers really valued. Externally, brand alignment and sales activation campaigns were executed to grow occupancy outside of the peak holiday periods which were built around seasonal value elements at the resort and surrounds.
These changing flavours of value were translated through seasonal positioning and code-play with the brand.  Sustained brand communications cemented the position of Lake Taupo Holiday Resort in the minds of the customer. Extensive use of social media campaigns created a fanatical following of holiday-makers who share memories with each other and make plans to meet at the resort in the future.
But most importantly,  the owners now have a business that generates its own business, with the structures in place to make sure team members are pulling in the right direction, making good decisions, and running the show.
Their bach has never been so well used. 
POTENTIAL. UNLEASHED.
From redefining strategy to sustaining growth. Whatever success looks like for you, let's go for it.