POTENTIAL
UNLEASHED.

Prescribing a market position that was exactly what the doctor ordered
THE CHALLENGE
More people are buying, brewing and drinking Kombucha than ever before. While being one of the most competitive markets in NZ, Fin McDonald had a vision for local Kombucha brewery Doctor Bucha. Fin approached BlueOcean to help create a brand identity that created a clear position in the market.
Dr. Bucha had to appeal to a specific consumer persona if it were to succeed. With the ideal consumer identified, BlueOcean showed Fin the importance of creating a distinct customer centric brand. We created a market position that communicated the connection between the character of the product and the ideal customer.
STRATEGIC APPROACH
We began the process by researching both their competition and ideal customer. Through a process called "brandscaping" an aesthetic was developed to set this product apart from the mainstream trend.
BlueOcean discovered the ideal consumer for Dr. Bucha – environmentally, health conscious, aesthetically concerned young adults looking for a way to "clean up their shit" without compromising their social lives. We knew Dr. Bucha needed a brand that felt local and established, screamed health, and also resonated with the preferred aesthetics and social life of the ideal customer.
THE EXECUTION
We developed a market position and brand that aligned with the personal values of their customers, but that also made Dr. Bucha stand in its own niche in the market. Incorporating bold typography, clean colours, and local vibes, Dr. Bucha's Kombucha appealed to the situational context in which the drink will be enjoyed: social, barbeques, summer, beach, parties, and weekday routines.
The Dr. Bucha signature truly prescribed a product to promote wellness and happiness.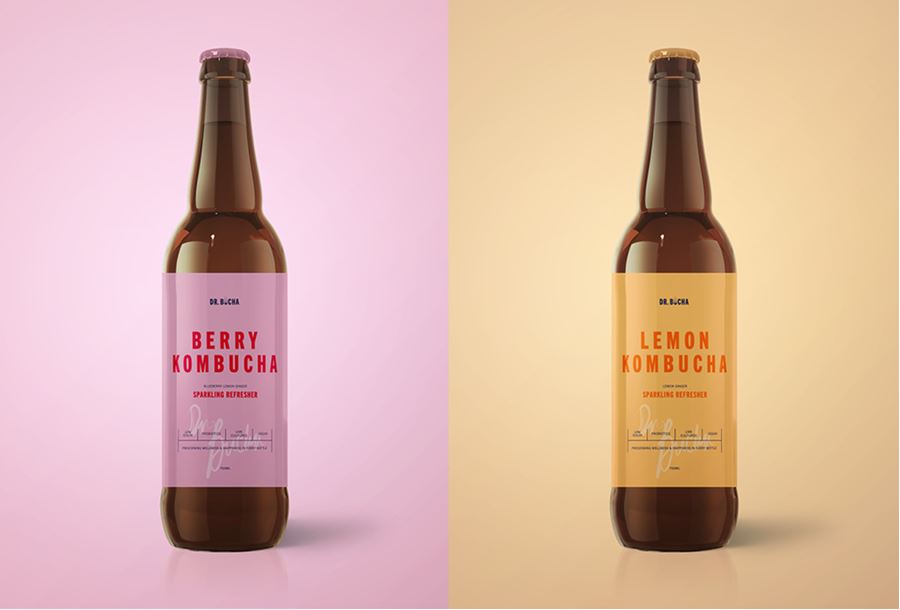 Would you like to be the next success story?