POTENTIAL
UNLEASHED.

Creating a sustainable business model. BlueOcean were challenged to create a space in an already competitive market for a scaffolding company by perfectly aligning its values and customers.
THE CHALLENGE
As far as markets go, scaffolding and building access is as a red of an ocean as you can find. Market entry is easy, competition is high, loyalty is low, suppliers carry significant influence and so do the major customers in the market.
The challenge was to take a business with an incredible internal culture in a market that they weren't going to be able to redefine, and position them with differentiation in order to grow market share.
APPROACH
To find a point of differentiation, we first had to understand the various different customer types, alongside the internal culture of CAS, in order to find a fit.
We found that some of the cultural facets that made CAS such a good place to work, were also some of the elements that their customers wanted most, but very few competitors were able to offer.
This led to a strategic shift in the value proposition, positioning and brand, with a focus on attracting the right customers as well as the right staff to service them.
THE EXECUTION
Rolling out the brand positioning on all communications.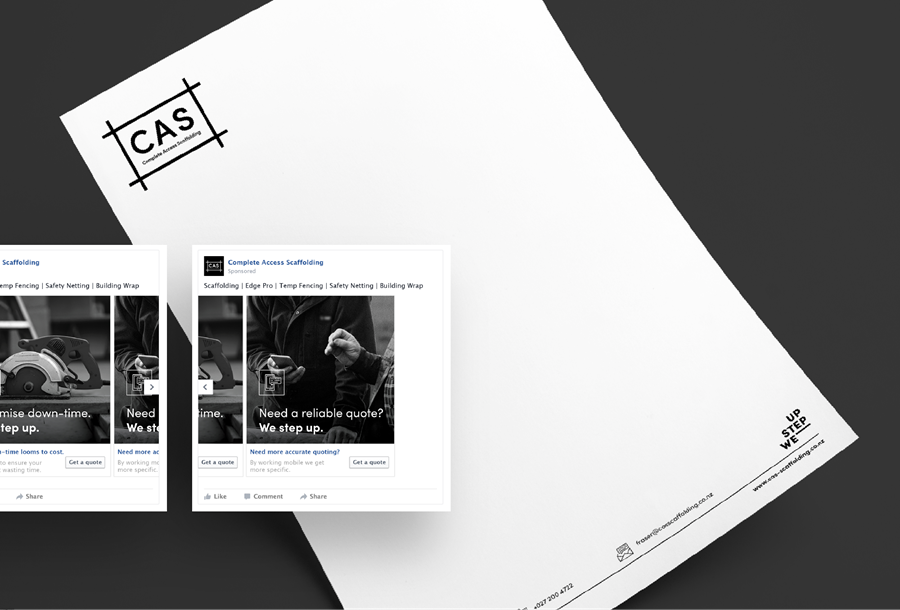 DELIVERED
Since deploying the new strategy, CAS has seen significant growth in the scale and size of projects they are approached for, alongside an increase in conversion rate, and growth of their overall financial performance.
Would you like to be the next success story?